CONSTRUCTION SOLUTIONS
Disposable formwork, cornice moulds, insulation, exposed concrete sheets, expanded polystyrene products (EPS) and accessories. The largest construction products range. We are specialised in energy efficiency and architectural concrete.
We develop our own patents, which makes us competitive in terms of price, efficiency and cost savings for our customers.
Development such as Tubotec, a benchmark in circular formwork, is only one of our creations.
INDUSTRY SOLUCIONS
From expanded polystyrene (EPS) containers and packaging to protections, cores, lightening or moulds for production.
We find and develop the best solution for each need during the manufacturing processes or protection during the transportation of your products.
We have the authorisations required by the General Health Registry for Food Companies to also develop solutions for food and agriculture industry.
WE ARE CONSTANTLY INNOVATING
Through its history, Valero has developed 9 worldwide patents and 28 industrial models.

WE TRANSFER KNOWLEDGE
Today our customers can access this technology and know-how through of manufacturing licensing system and our international franchises.
REMOVING BARRIERS
We make our products and manufacturing available even to the most remote and inaccessible places.

WE ARE ONE STEP AHEAD
We are always one step ahead. It is the only way of creating disruptive solutions in ever changing markets.
LATEST NEWS
Asistieron más de 60 alumnos del Grado en Arquitectura Técnica
LEER NOTICIA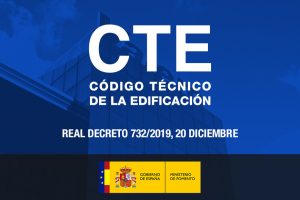 Las principales modificaciones afectan al Documento Básico DB-HE Ahorro de Energía
LEER NOTICIA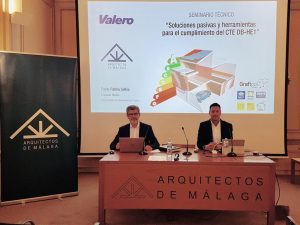 Los asistentes demostraron gran interés durante las ponencias y transmitieron numerosas solicitudes de colaboración para sus proyectos
LEER NOTICIA
Please select a YouTube embed to display.
Requests from referer https://www.googleapis.com/youtube/v3/channels?part=snippet,statistics,contentDetails,brandingSettings&id=UCJQx-Fy4cyrHz7i1ija0xoA&key=AIzaSyBp0HBo0JJAktefsCfjMijHlFGJ8Ik0-LQ are blocked.