SPECIAL FORMWORKS
The ingenuity and versatility...
Disposable formworks and molds for pillars that, by shape or placement, require special treatment. Thanks to patented technology, Valero gets the best concrete finish in the market.
In this section you will find the following products:
COLUMNS
Designed to create both decorative accessories for walls or fences, as well as structural elements seen in porchs, facades or inside the building. In addition to standard models, it is possible to design other models.
TEXTURES
The well-known Polygonal formwork and Tubotec formwork by Valero are available with a wood texture finish.
DILATATION JOINT
Formworks for pillars having a dilatation joint between them. Available for square and rectangular, as well as semi-circular.
SPECIAL SECTIONS
Pillar molds/ formworks of any section. We offer the unique possibility of making special formworks for any tailored design of architects, technicians and designers.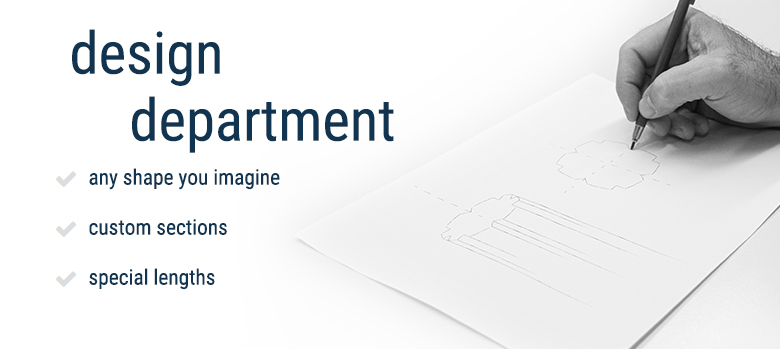 Do not hesitate to contact our design department: