Cubiertas Inclinadas
Roofing tile with gobb on insulator
Grafipol Cubiertas Inclinadas is an expanded polystyrene (EPS) panel with low thermal conductivity, complying with the Spanish technical specifications of the UNE-EN 13163 standard whose specific raw material increases its thermal insulation power to the same density of conventional EPS.
Due to its excellent thermal performance and high mechanical resistance, it is especially recommended for use on tile-clad pitched roof as insulator as well as on non-transient flat roofs of a traditional type.
Its excellent thermal conductivity value λ=0,029 W/mK, allows for high thermal resistance with less thickness than conventional systems, enabling the Spanish CTE DB-HE requirements to be met by reducing the total thickness of the roofing tile.
Furthermore, its high compression resistance, with a value of KPa 150, which is recommended according to UNE 92181 standard for use on roofing tile and on non-passable traditional planes, makes it an ideal product for these applications.
It can be manufactured in any thickness without losing thermal properties, that means, without its thermal conductivity value worsening, as it is stable in all its thickness.
Construction detail
Application in roofing tile, non-passable traditional planes, tile-clad pitched roof, non-ventilated, tile protection layer.
SECTION
3D DETAIL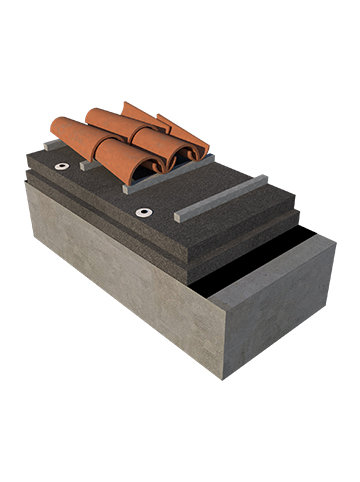 LEGEND
Protection layer: ceramic tile
Footing piece
Air chamber
Thermal insulation: GRAFIPOL CUBIERTAS INCLINADAS (λ = 0,029 W/mK)
Separating layer : geotextil
Waterproofing
Reinforced concrete slab
Acoustic insulation – Compliance with CTE - DB HE Dec. 2019 version
Weather area
Thickness "e"
(mm)
"U" thermal transmittance
of solution (W/m2K)
"U" thermal transmittance recommended
in accordance with schedule E - DB HE (Dec. 2019 version) (W/m2K)
α
40
0,48
0,50
A
50
0,41
0,44
B
70
0,32
0,33
C
110
0,22
0,23
D
110
0,22
0,22
E
130
0,19
0,19
Recommended mechanical characteristics on roofing tile (with gobb o tile on insulator)
and traditional non-passable traditional planes in accordance with UNE 92181-2017
Resistance to compression CS(10)
Resistance to compression CS(10)
in accordance with UNE 92181 standard
150
150
DESCRIPTIVE REPORT
___ m² of rigid expanded polystyrene (EPS) foam panel, Grafipol Cubiertas Inclinadas SE «VALERO», in accordance with UNE-EN 13163, smooth surface and mechanised side ________, thickness of ___ mm, thermal resistance ___ m²K/W, thermal conductivity of 0.029 W/(mK), Euroclass E reaction to fire, EPS designation code ‐ EN 13163 – L(3) – W(3) – T(2) – S(5) – P(10) – BS250 ‐ DS(N)2 – CS(10)150.
ENTER TO OUR ONLINE CATALOGUE WITH
150 CONSTRUCTION ELEMENTS AND MORE THAN 2.800 COMBINATIONS
FOR DIFFERENT TYPES OF INSULATION AND CLIMATE AREAS
With calculated thickness for each climatic zone in accordance with annex E of DB-HE (Dec. 2019)
Includes U thermal transmittance values for each solution, calculated with HULC
Documentation available to download (.PDF, .DWG, .BDC, .BIB)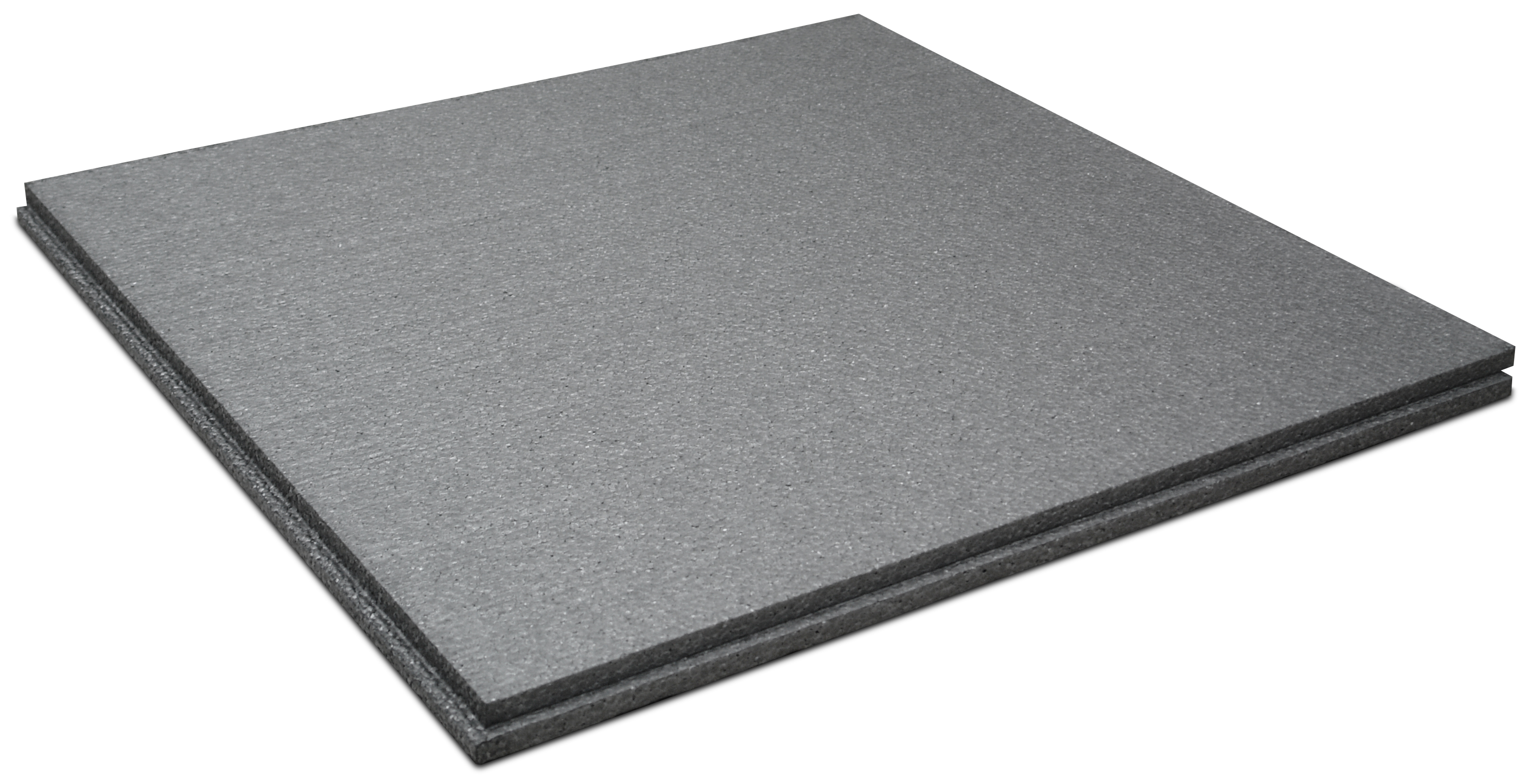 Thermal conductivity (λ):
0,029 W/mK
Compression resistance:
≥ 150 kPa
Thickness(1):
From 30 mm
Standard lengths:
1000 mm and 2000 mm
Standard width:
600 mm
(1) Cut to size in multiples of 5 mm
Contact us for other measurements
Cut:
For more information, contact us